In Search of Authentic Experiential: The Act of Creating Can't Help But Be Genuine
August 29, 2018
The very first event we ever did was a weird experiment — conducted well before we knew what we were doing or what our studio would eventually become. We convinced a downtown Toronto bar to let us bring six 3D printers and teach their unexpecting, uninitiated (and not entirely sober) guests how to design and 3D print their own creations.
We were unprepared for the level of popularity and engagement we got back. We had to pry design tablets from people's hands after 45 minutes of what was supposed to be five-minute design experiences. We had to force last call on 3D printing, sometimes hours after the actual last call.
This experience and other experiments like it helped shape the foundational beliefs of Makelab — that everyone has a natural inclination towards creativity, and an instinct to design, make, and create. But most people don't have the exposure and opportunity to do it in their day to day, or might be too intimidated by the high-tech tools that can unlock that creativity. We've made a business out of giving people the tools, encouragement, and permission to be creative.
We've discovered with our clients that the act of creating is an immensely powerful and authentic way to engage people as part of a brand experience. The challenge is crafting a design experience that tells the story of a brand and fits the audience. We wanted to share a little about how we've done that with a few client partners.
The Kinds of Challenges We Get //
We're often approached by a client who's launching a product or service, and needs to drive home themes of innovation, design, and creativity. A great example is Microsoft sponsoring Toronto Fashion Week and launching a new line of Surface tablet computers. Another is Mercedes launching "Mercedes Me", a personalized service platform at an International AutoShow. Or perhaps National Bank sponsoring the Interior Design Show, and needing to engage that creative audience.

Concept Building //
We build concepts around three design constraints: 1 // guests must be exposed to a creative tool they haven't seen before; 2 // they must be given creative agency; and 3 // there must be a physical creative product, or digital token of the experience.
We worked with Microsoft's agency Mosaic to bring our laser cutter to the floor of Fashion Week. We created an experience where designers could drop into an "accessory atelier", design a bow tie on Surface in minutes, and watch as their design was laser fabricated out of wood — all driven by Surface.
For Mercedes, we worked with their agency to build a selfie keychain experience — not unlike our Edible Selfie Photo Booth — where AutoShow attendees would snap a photo and watch as their pictures were laser-engraved into a personalized Mercedes Me keychain.
And for National Bank, we designed different interactives for two successive years: the first year, guests found a giant light table where they mixed and matched colour-separated design images to create a layered moodboard. The following year, guests were invited to a custom version of our digital graffiti colouring book wall, where they used a digital brush to draw and paint custom wall coverings.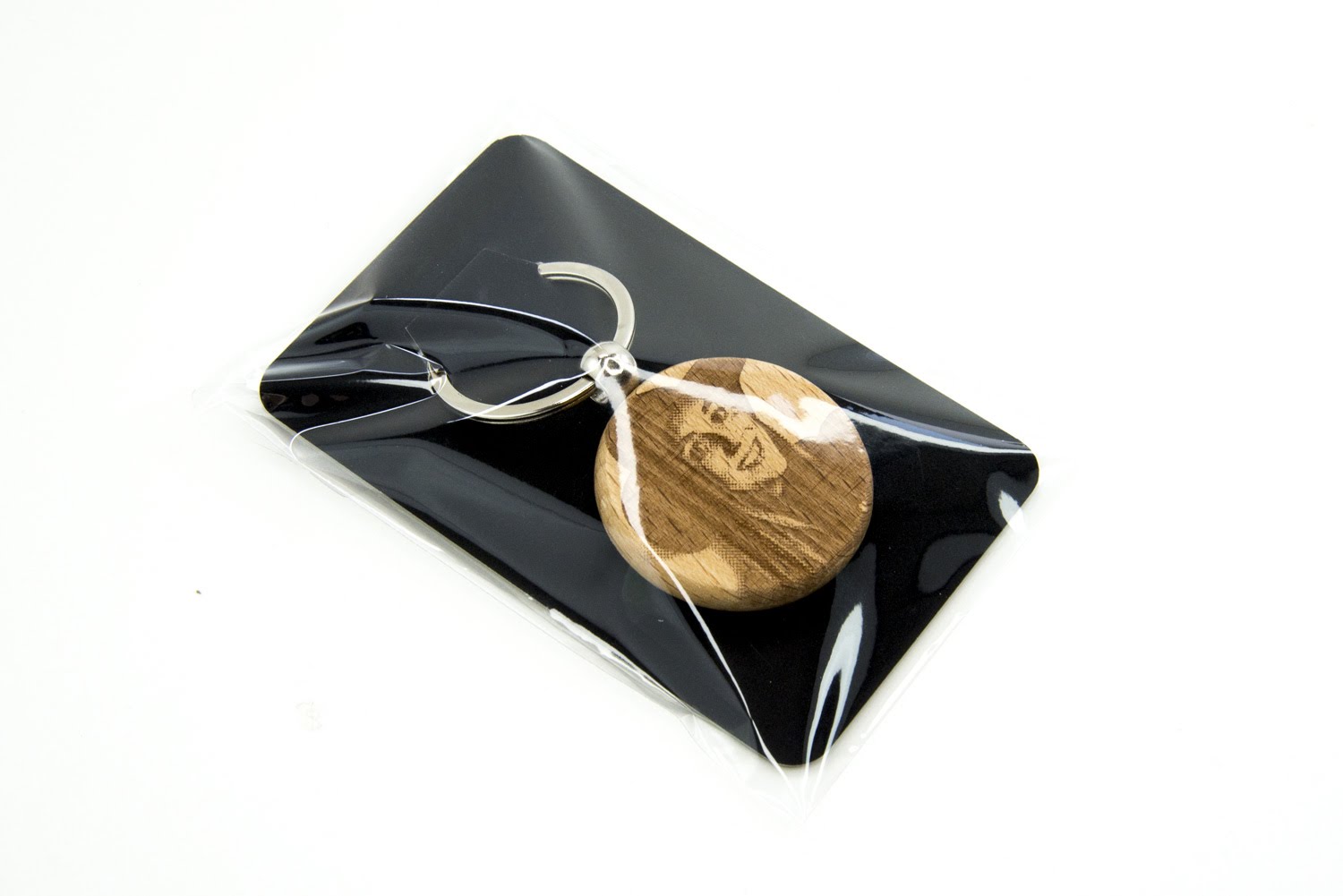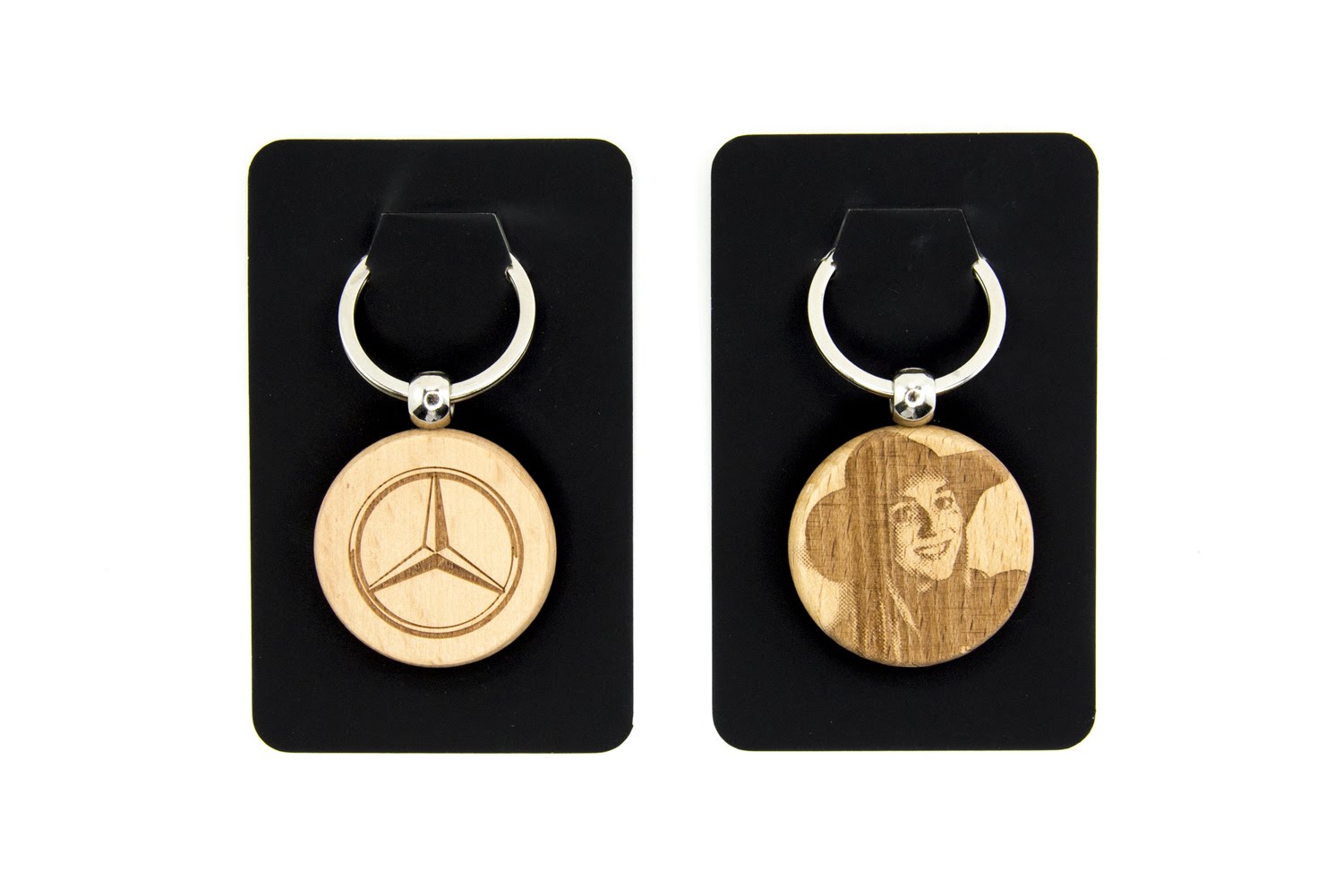 Execution //
For every activation or event, we bring the technology, and design coaches to guide guests through the creative experience. At Fashion Week for Microsoft, our team guided guests through a design workflow that leveraged Adobe Illustrator, enabling experienced designers to use the full force of the software to create their own wearable fashion item. Microsoft Surface powered the experience end to end — from the design experience through to driving the actual laser cutter — underscoring Surface as an authentic and powerful tool for making.
At the AutoShow, the MakeLab design team facilitated the Mercedes Me photo booth and laser operations on-site. The live laser fabrication experience offered guests unique content for social media, and a reminder of the Mercedes Me key value proposition: a person-specific tailored experience.
At the Interior Design Show, up to eight people at a time were able to work around the light table, creating a collaborative feel within National Bank's booth. The colouring book wall, ten feet across and six feet high, turned each solo creative experience into a spectacle that could be seen a hundred feet away. Creative work from both the light table and graffiti wall could be shared digitally, generating a footprint for National Bank that extended well beyond the two annual shows.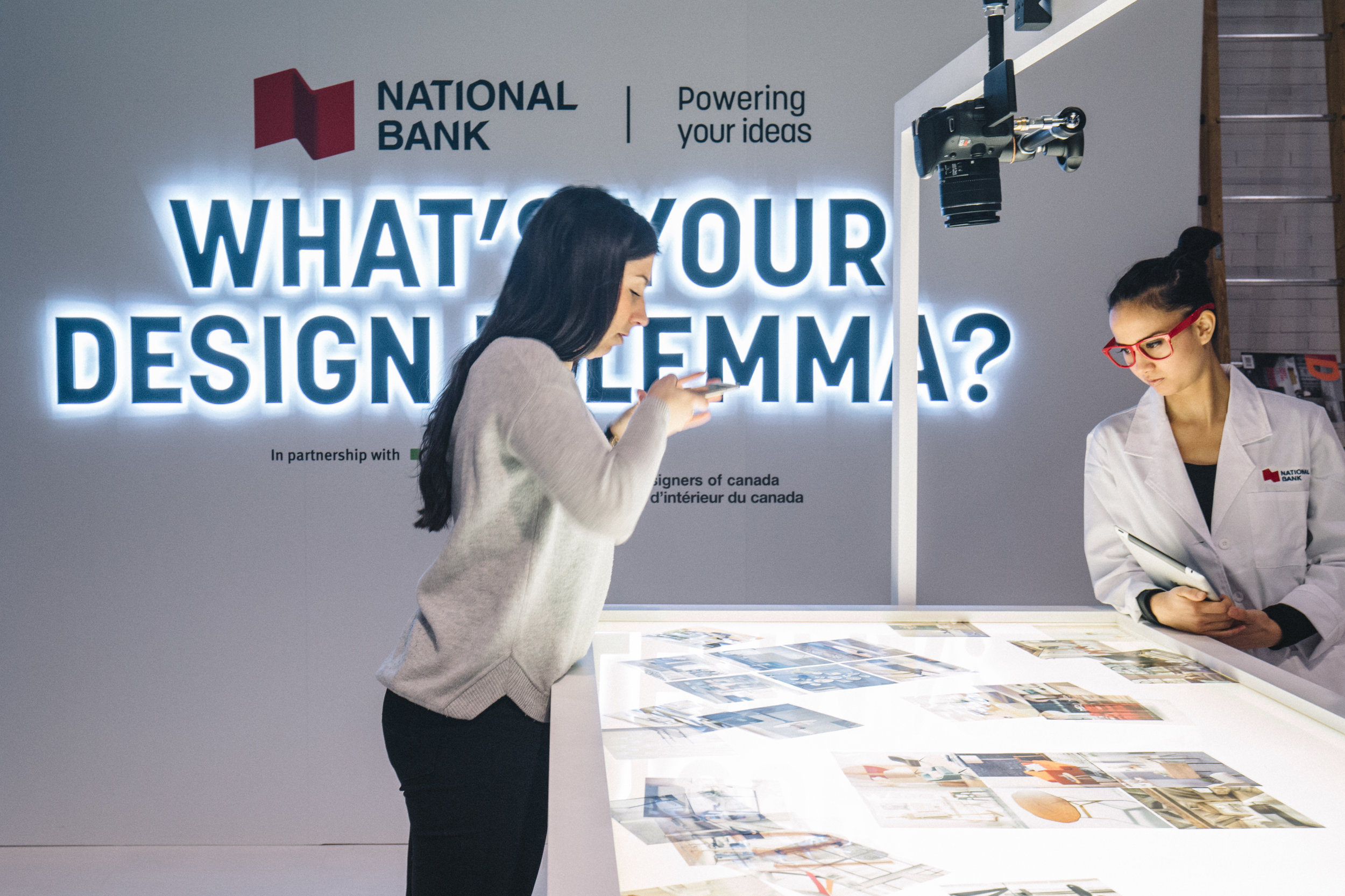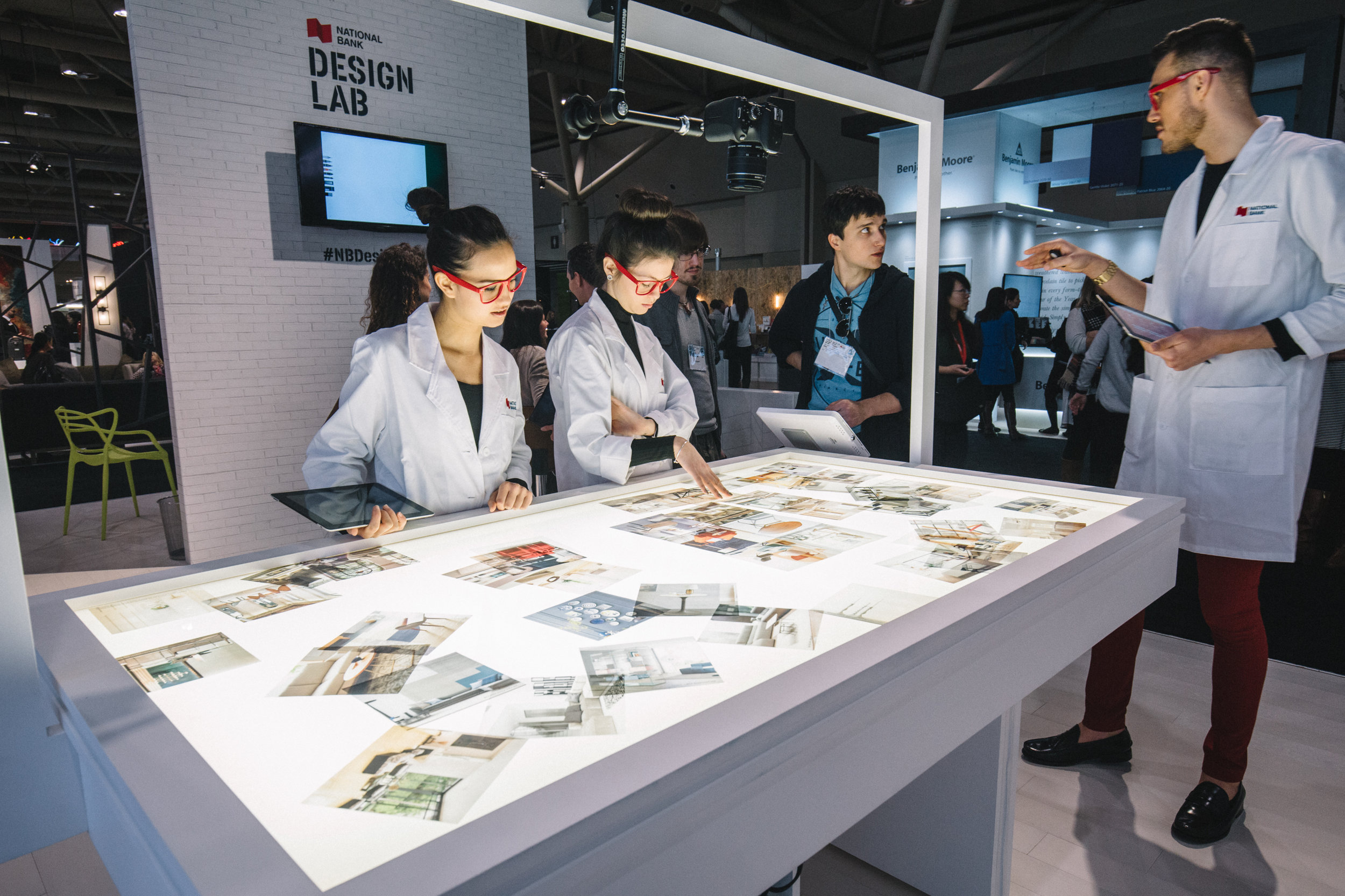 Working with agencies and brand partners, we've created hundreds of unique interactives with our 3D printers, laser engravers, fabric heat presses, and light tables. We're convinced those tools are just the tip of the iceberg, and are experimenting with new creative tools all the time. We're hoping to bring many new tools out of the lab in the coming months, and into public events and environments around the world. If you're planning an event in the meantime and are looking to feature your own creative interactive, drop us a line and say hello.