Our Picks: Best Uses of 3D Printing Today
October 23, 2018
Our studio's mission is to introduce people to future technology, showing anyone how to be creative with new tools. When bringing our fleet of 3D printers to events, we like to integrate each design experience to the theme of the event or industry, like automotive, medical, fashion, even cosmetics. So you can imagine we like keep an eye on how different technologies are being used across all sorts of industries. Here's what's exciting us about 3D printing today.
3D Printing in Medical (Like Grey's Anatomy, Sort-Of)
What you see in Grey's Anatomy isn't exactly how 3D printing is being used in medicine. We've collected a few examples of real applications we love for 3D printing in health.
3D printing limbs in developing nations
30 million people in resource-poor countries need assistive devices to help them walk, yet only 10% get access to them. That's not surprising: the World Health Organization estimates that 40,000 orthopedic clinicians are needed to meet demand, and there aren't anywhere near this many. Even if there were, traditional methods of producing custom-fitting devices is expensive and takes days. Many families can't even afford the time, especially if the nearest clinic is a long distance away.
Friends of ours based at the University of Toronto have founded the non-profit social enterprise Nia Technologies. The organization uses 3D scanners and printers to dramatically reduce the cost and time it takes to produce assistive devices.
3D printing Kids' hearts for surgeon's to train on
It can take decades for surgeons to train their way up to the elite practice of pediatric cardiology. One of the factors that keeps that training process so long, is the time it takes to build surgical experience to the level required to begin training on living patients. Surgeons at Toronto's Sick Kids Hospital are 3D printing models of actual children's hearts to allow them to begin training earlier in their careers. The hearts are designed from internal scans of actual patient hearts, and are printed with soft materials that approximate the feeling of slicing into actual tissue with a scalpel.
3D Printing Organs + 4D Printing
Like most human tissue, organs are highly complex, made of many kinds of cells in intricate structures. While we're very far away from hitting "print" and getting a working organ ready for transplant, researchers are finding ways to augment the body's ability to regenerate tissue. The idea is not to print cells themselves, but to print intricate scaffolding for cells to grow on, accelerating regeneration time of injured tissue.
Another really exciting application isn't 3D printing, but 4D printing (the fourth dimension being time). The idea here is that what's 3D printed isn't the final form; rather with exposure to heat over time, objects morph into the desired final shape. One application for 4D printing is the insertion of a stent into an artery in the human body that has an initial shape designed for easy insertion, but then morphs once planted in the body to cause the artery to bend or expand as desired. See the video below from MIT's Self Assembly Lab for an example of what this could look like.
3D Printing in Construction
People are moving into 3D printed houses
After years of experimenting with 3D printing houses, we're seeing people actually begin to move in. 3D printing houses has a number of advantages. Houses can be built at scale more cheaply than traditional methods, while still being unique and personalized.

3D printed bridges
This is a marriage of some of our favourite things: 3D printers and robotic arms. Robots by startup MX3D have finished 3D printing the structure of a steel pedestrian bridge for a canal in Amsterdam. Two big benefits of 3D printing structural elements are that it can frequently be done using less material than with traditional construction methods (you can be extremely precise about using material only where force will be exerted), and they look awesome.
3D Printing for Dogs
Dog Wheelchairs
We couldn't possibly write an update about 3D printing without including this dog wheelchair project that lets anyone with access to a 3D printer fabricate and construct a custom dog wheelchair for $50. Full disclosure, this project was developed by our own creative technologist Erica Charbonneau as part of her Master of Inclusive Design at OCAD University in Toronto.
3D Printing in Design + Consumer Packaged Goods
3D Printed Ceramics
Olivier van Herpt's 3D explorations in 3D printing ceramics began in 2012, and we're incredibly impressed by his continued work. Oliver uses Delta 3D printers to create gorgeously intricate ceramic works.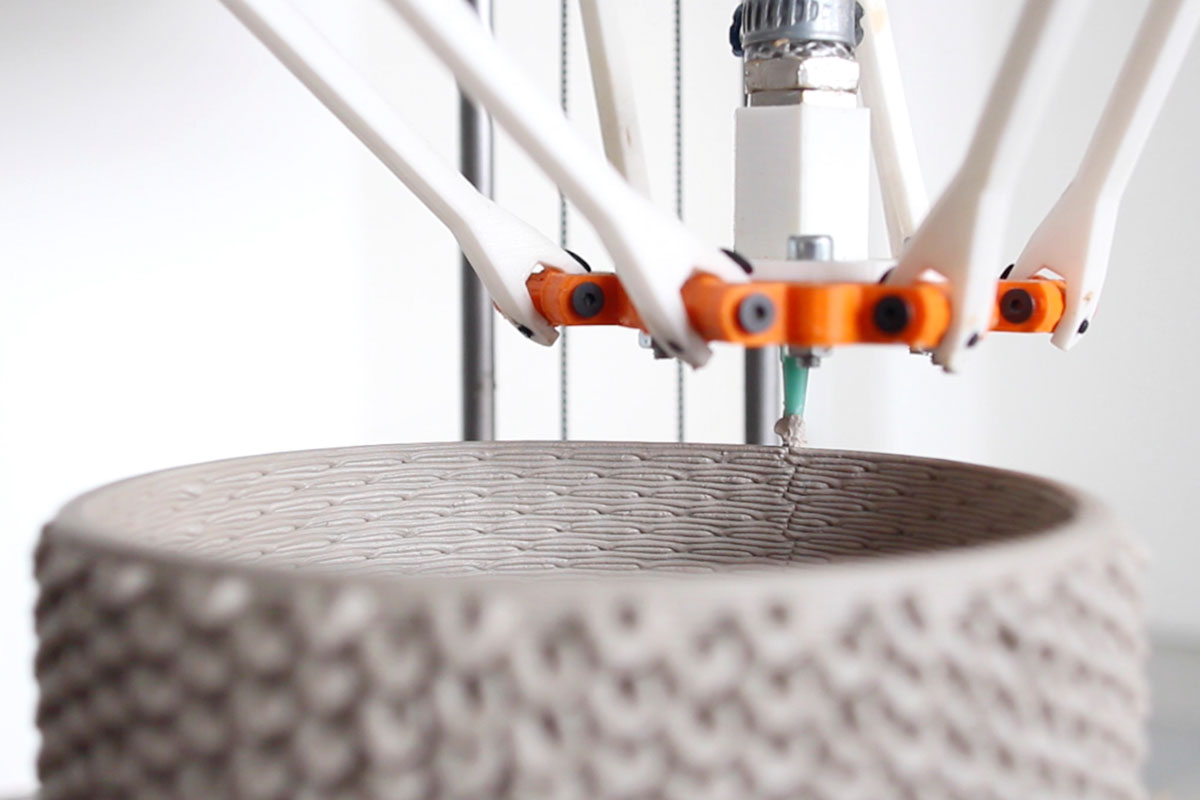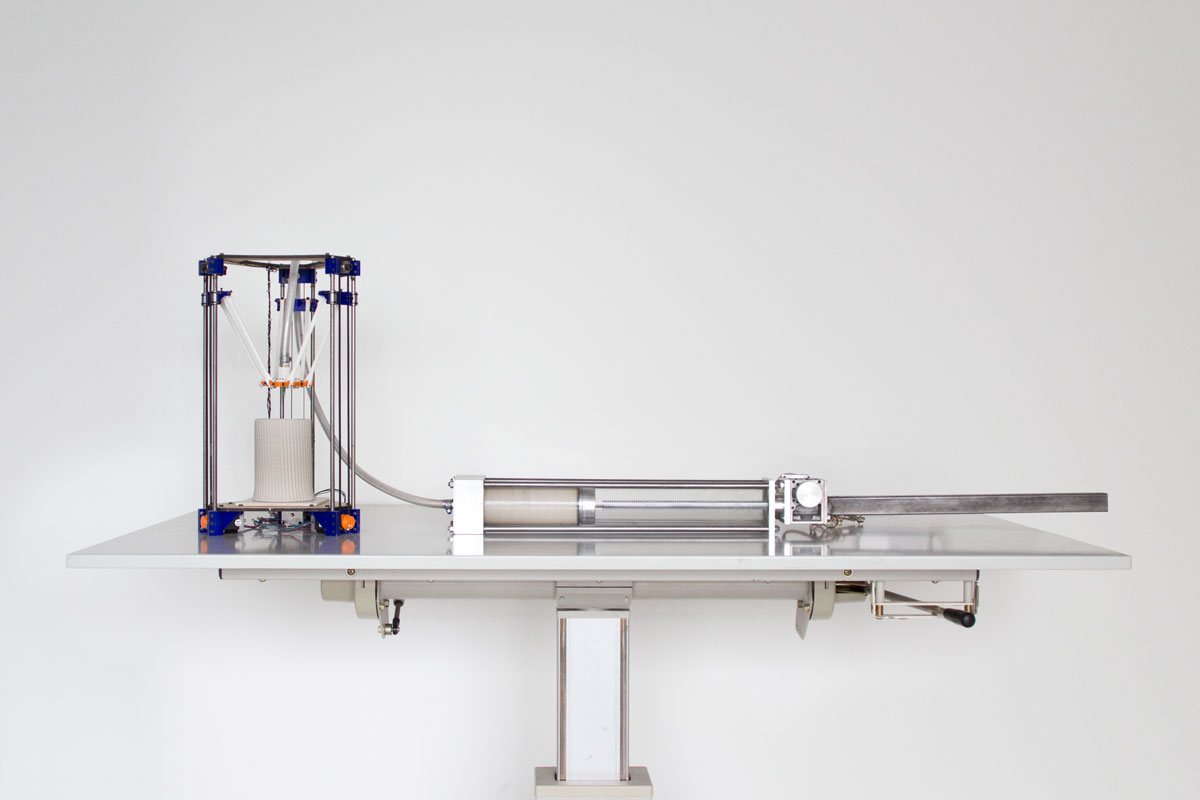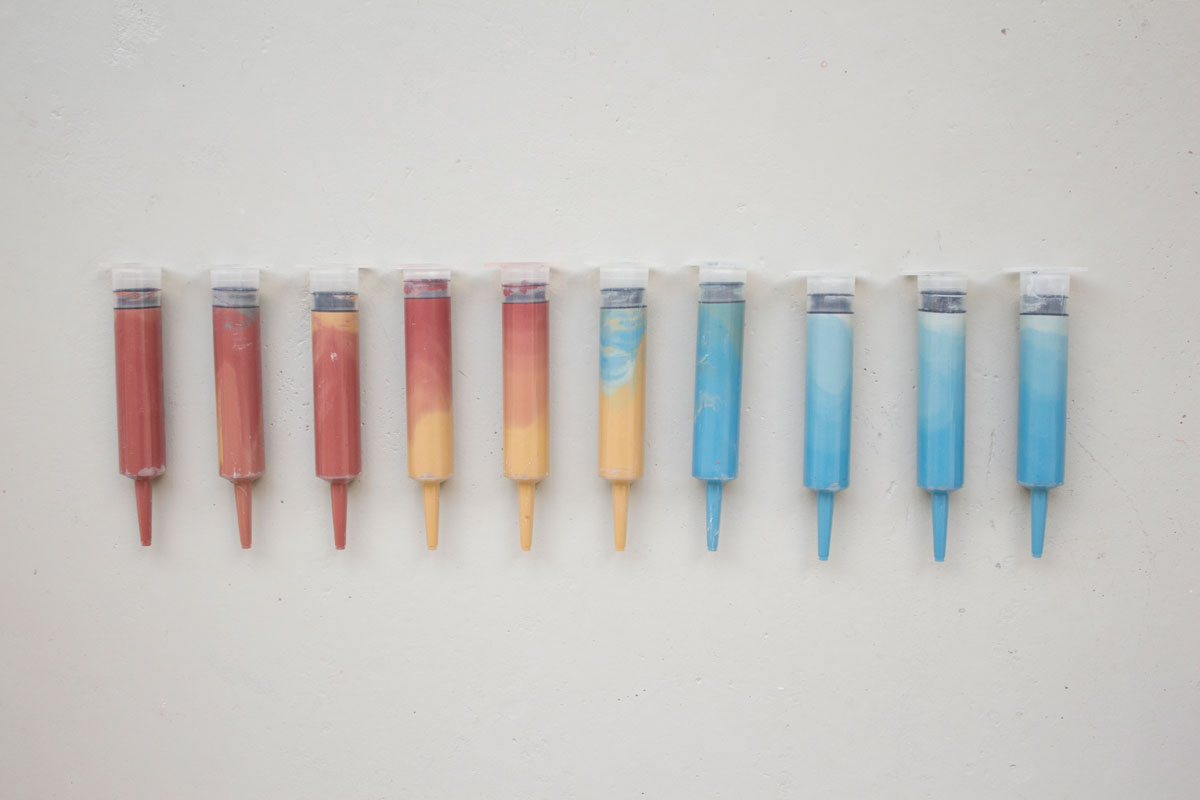 3D Printed Razors
Gillette launched a customization site they're calling "razor maker", that lets you design your own razor handle. The design freedom given to people is actually quite broad, and the examples they have on their site are impressive.
3D Printing in Art
3D Print Your Own Banksy Art-Shredder Frame
You too can participate in the over-commoditization of art! Brooklyn-based designer and engineer Dave Buchanan has shared his design files which you can use to print and build your own mini-replica of this commentary on the commodification of art.
Printing Technology Allows Blind People to "See" Famous Paintings
This is from a couple years ago, but we like it too much not to mention here. Spanish printing studio Estudios Durero has developed a 3D printing process to create version of paintings whose brush strokes you can touch and feel.
Seeing the unique ways 3D printing is advancing and permeating into a wide array of industries and creative fields is extraordinary. There's still something very magical about 3D printing. It's why our 3D printing pop-up studio was our first event interactive and is still among our most popular. Giving people a hands-on opportunity to design and print their own object for the first time invokes that sense of wonder we go for at every event we're invited to.

MakeLab is a laboratory for interactive events. We bring laser cutters, 3D printers, and other future-tools of fabrication to events around the world, introducing people new modes of hands-on creativity. Have an event in mind? Reach out to our team and let's build an experience together.